Evil Forehead, Fangs and Blood
Add an evil forehead to your vampire costume.  Made of soft foam latex, you'll be able to comfortably wear this appliance for hours.
Dracula / Vampire Fangs
For a traditional look, add our dracula fangs which fit over your existing teeth.  Once fitted, you can easily pop them in an out.  You can also re-fit them as needed.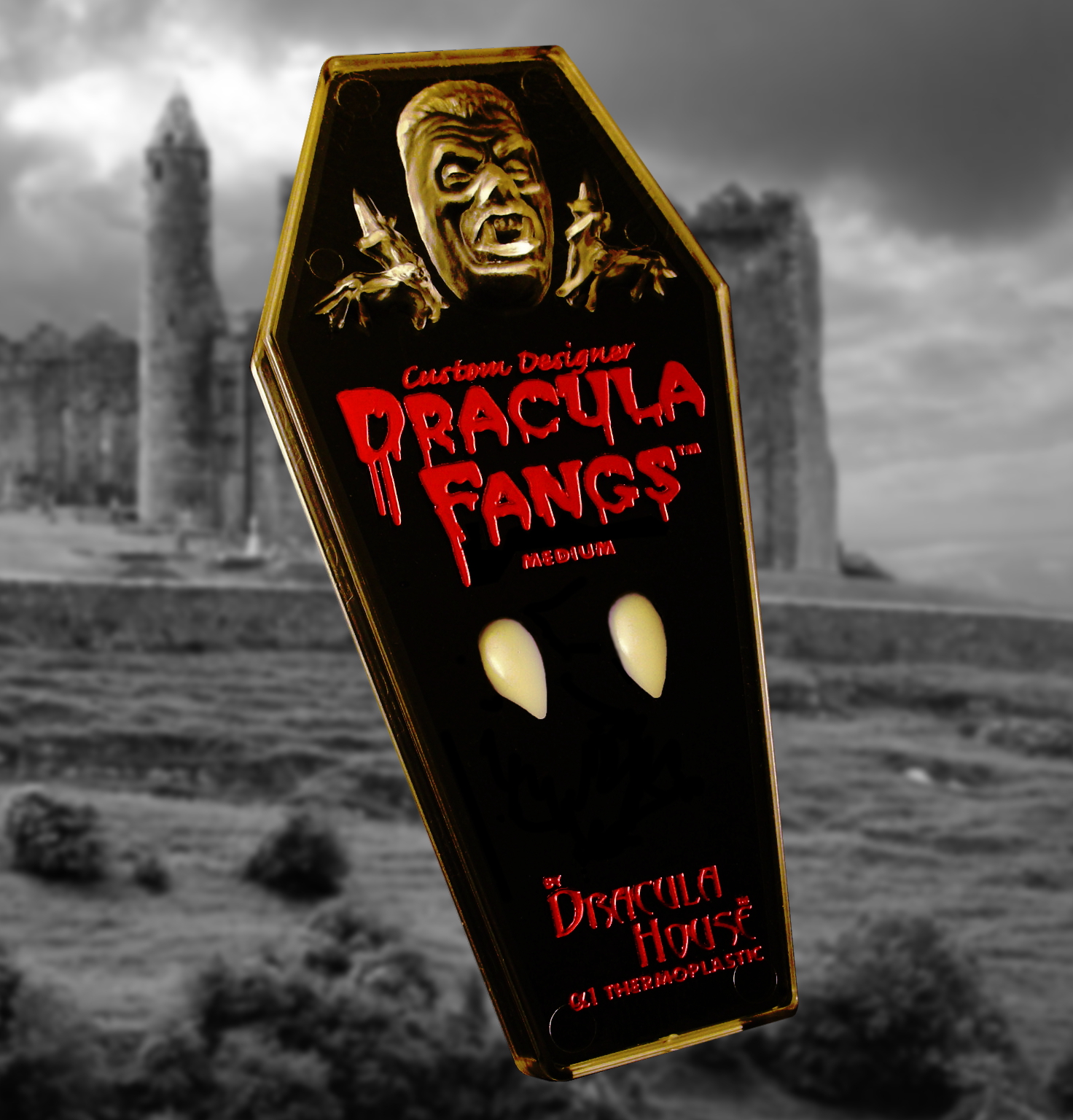 Vampire Fangs Upper and Lower Veneers
For a more unique look, use our "Lucius" fangs which have perfect hygiene and have both upper and lower veneers.  These thin veneer teeth easily fit over your real teeth and can be refitted easily as needed.  While thin, they are also very strong. With all of our teeth, complete directions provided.
Got Blood?
Not sure what blood you need?  We recommend our blood gel which is perfect for a vampire.
Showing 1–1 of 2 results