Description
ProPaint™ Water-Activated Makeup
Activate ProPaint™ with a small amount of water. It is highly blendable and easily covers a large area. Since it is water-based, it does not need to be set with powder. However, for extra protection and a more water-proof wear, it can be set with makeup setting spray.
Dries to a brilliant finish that is comfortable on skin, without feeling heavy or greasy. It is smudge proof, long-wearing and won't crack or peel. Made in the USA, ProPaint™ is great for use as cosplay makeup, with bright durable colors ideal for super heroes, and three (3) metallic colors.
Easy Cleanup
Wash off ProPaint™ with just soap and water.  There's no need for any special removers.
Proudly Made in the USA
As with our other makeup,  these are proudly made in the USA.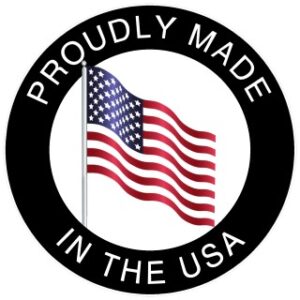 Other Colors
We currently offer black and white, but ProPaint™ is available in 46 other colors including:  28 intense color shades, 4 shimmery metallics, 12 pearl frost and 4 brilliant neons.  Please note that ProPaint™ neon shades are for hair and nails only.
Fragrance free.