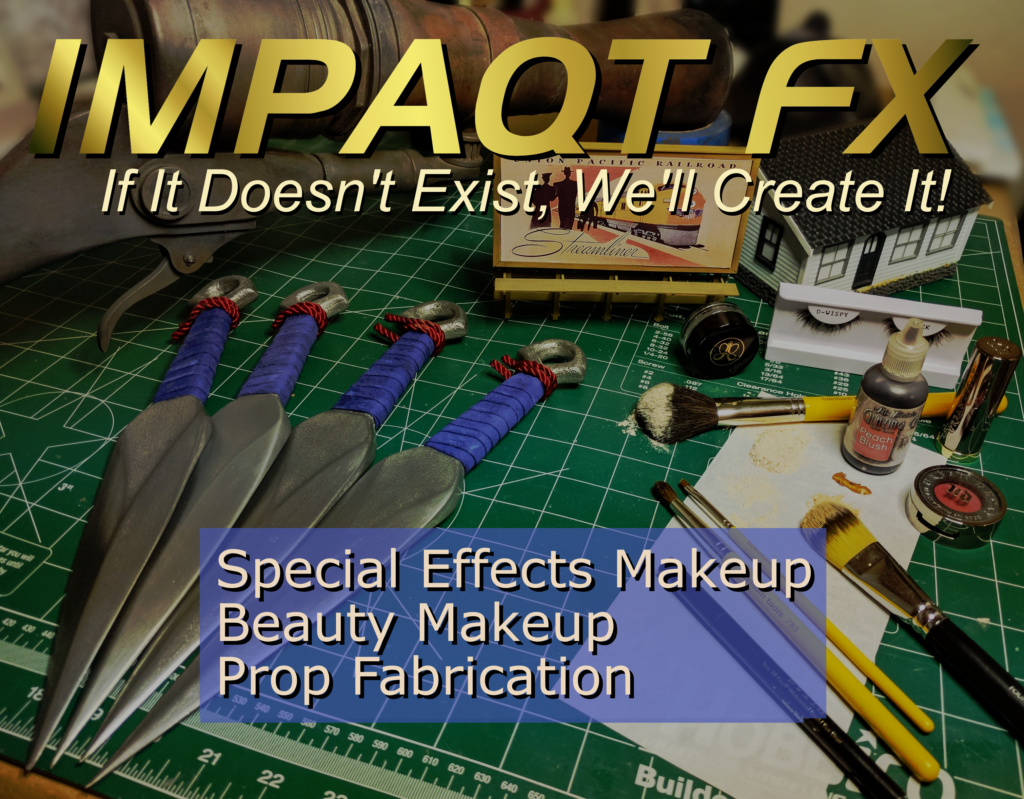 What We Do
Makeup
With over 25 years experience, ImpaQt FX applies makeup and prosthetics to aesthetically enhance and transform celebrities, performers, individuals and entertainers. We work independently or with a team to create various looks, characters and aliens.
We also sell makeup supplies and kits to hobbyists and professionals. Our makeup and prosthetics have been seen in motion pictures, commercials, theater, at special events, cosplay and gaming conventions, during Halloween and Christmas time.
Props
In addition, ImpaQt FX designs and fabricates props. Our props have appeared in motion pictures, commercials, ad campaigns, promotional events, theme parks, museums, conventions, store-front displays or in private collections.  We are honored to have won numerous awards in both prop making and makeup.
We know you have a choice when it comes to selecting a company to work with. Thank you for choosing us.