About Us
Prop Design, Creation and Installation
ImpaQt FX designs, creates and installs custom props. With 25 years experience, our award-winning props have appeared on outdoor billboards, in movies, ads, commercials and on television. You may have also seen our props at theme parks, trade shows, sci-fi, anime and gaming conventions. They appear in front of restaurants, at corporate events, in museums and in private collections.
Makeup Products, Kits and Supplies
ImpaQt FX sells beauty, grooming and special effects makeup products, kits and supplies to professional makeup artists and individuals who are just starting out. Whether you're a professional makeup artist or simply want to up your game at a Halloween party or other event, you'll find what you're looking for.
Visit our online store.  We are proud distributors for Graftobian, RubberWear, European Body Art (EBA) and Morris Costumes.
Makeup Services
We also provide makeup services to film or TV productions. Whether it's beauty makeup or alien special effects, we'll bring your character to life. Our goal is simple: to provide you with the very best makeup at an affordable price and on time.
If It Doesn't Exist, We'll Create It!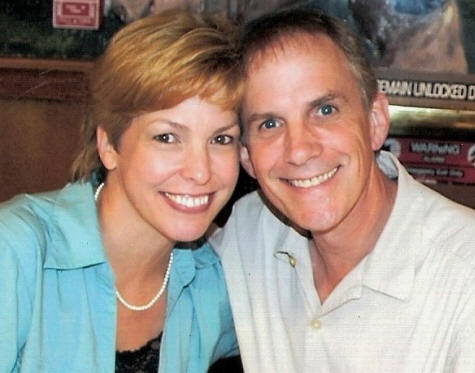 Our Clients
ImpaQt FX has worldwide clients that include household names like Walt Disney Studios, NBC-Universal and Nintendo.  We work with companies and individuals in a variety of industries ranging from film and entertainment to gaming, music videos, advertising, travel and manufacturing.  Read our testimonials to see what our clients are saying about us.
Awards
We've received numerous awards for our props and makeup seen in motion pictures, television, theater, gaming, advertising, museums, travel and manufacturing.
Portfolio
View our props , makeup and CGI (computer-generated images) portfolios to see some of our projects. You can also view our props demo and makeup demo reel.  Be sure to see Lisa's IMDB or Tim's IMDB listings, too.
Selected Past Projects
Our work has been seen on national TV commercials, and in award-winning indie films including "Missing Girl: The Carrie Burke Story" (Audience Award winner at The New York International Independent Film and Video Arts Festival).
In one project, Tim headed the special effects makeup team on "Star Trek: Of Gods and Men". He also recreated the "Guardian of Forever" prop that was seen in the 1967 Star Trek episode City on the Edge of Forever.
Lisa has also worked on numerous films including:
"Nobility", a new series from Cowboy Errant Productions now on Amazon Prime
"Children of the Cape" for Stan Lee's "World of Heroes", Black Mast Studios
"Hashtag", from Runic Films, a film starring Gigi Edgley, best-known for her role as Chiana in the TV series "Farscape"
"Circle of Stone" from Juniper Road Films directed by PIXAR's own Mark Andrews (Brave)
"Journey to Abaddon," a short film accepted into the Cannes Film Festival.
"Blade of Honor" a series coming soon from LEM Productions
"American Romance", a film from Traverse Media
"Six Gun Savior", a film from Cohort Films
A love for the arts continues to drive us to seek creative and innovative solutions.
Our passion for our work is best embodied by a quote from Henry Ford:
"Whether you think you can or think you can't, you're right."